4 Most Common Fire Sprinkler Systems: Pros and Cons
According to the National Fire Protection Association, fire departments respond to a fire once every 24 seconds. Meanwhile, nearly 4,000 Americans die per year in house fires. This means the likelihood someone will be affected by a building fire in his or her lifetime is far greater than most people expect. With that in mind, water-based fire sprinklers are an essential disaster prevention measure in many buildings. These systems are part of virtually every corporate and public building, as well as some houses.
There are several varieties of fire sprinkler systems, each with its own strengths and applications. If you're thinking of investing in a fire sprinkler system, read on to learn about the 4 Most Common Fire Sprinkler Systems and Their Pros and Cons.
1. Wet Pipe System
In a wet pipe fire sprinkler system, the piping system and sprinklers are under water pressure. When a heat-sensitive trigger on a sprinkler is activated (at a temperature of 155 to 165 degrees Fahrenheit) the sprinkler turns on, and water is sprayed into the space. The most common type of sprinkler system, the wet pipe system is fast-acting, and puts out fires in their early stages. One of the most appealing features of this system is that each of the sprinkler heads acts independently. This means that in a small fire the water damage is limited.
Pros: Easy to maintain and install; less expensive than other systems.
Cons: Not suitable for freezing environments.
2. Dry Pipe System
Unlike a wet pipe system, there is no water in a dry pipe system until there is a fire. Instead of water, the pipes are filled with air, making them "dry." When the heat-sensitive elements of a sprinkler are activated, the sprinklers open and the air in the pipes escapes. The pressurized water then flows through the pipes as the air leaves the system. This type of fire sprinkler system takes longer to begin releasing water than a wet pipe system; however, a dry pipe system can be more practical in cold climates, where wet pipes might freeze in temperatures below 32 degrees Fahrenheit.
Pros: Works best in environments where pipes are more likely to freeze.
Cons: More difficult to install and requires more maintenance.
3. Pre-action System
The pre-action fire sprinkler system is a specific type of dry pipe system. Air is held in the pipes, and upon activation, the sprinklers open allowing air and then water to flow through the pipes. Pre-action systems are distinct from typical dry pipe systems because they have a second level of verification, which must be activated to release the water into the pipes. The water in pre-action systems is held back from the pipes by a valve which is controlled by a second sensor. This sensor is distinct from the sensors built into the sprinklers, so both must be activated to release the water.
Pre-action systems are used in buildings which house valuable materials that could be damaged by water, such as art galleries, museums or computer laboratories. The second sensor may make the sprinklers react more slowly to fires. However, the slower reaction time is an acceptable price to avoid a false activation of the water sprinklers, which could cause significant damage to the materials housed in the building.
Pros: Ideal for buildings which house valuable materials.
Cons: Slower reaction time; most expensive system.
4. Deluge System
Typically used in high-hazard areas, deluge systems are unique in that all sprinkler heads remain open at all times. Their detection system may combine the use of heat or smoke detectors. Once triggered, a valve connected to a water supply is lifted and water will spray from all heads at once, flooding the entire area of a fire. These systems are dramatic and extremely effective, especially in places such as aircraft hangers or warehouses, where flammable materials are stored and likely to spread rapidly.
(Speaking of smoke detectors, building owners and homeowners can follow these smart tips to keep their smoke alarms in good working condition.)
Pros: Covers large areas quickly.
Cons: May require a strong water supply and additional maintenance.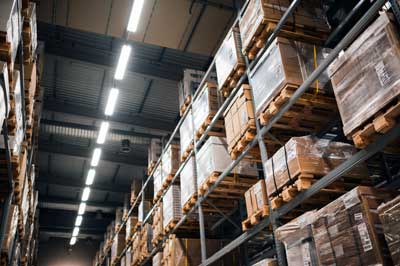 The material used to extinguish a fire is a key feature to the fire sprinkler system of any individual building. Water is generally an effective suppressant for fires, and is often the first choice for fire sprinkler systems. Some systems use chemicals or foam, which may or may not be mixed with water. Others use gasses to extinguish fires.
(Coincidentally, when a sprinkler system is unable to extinguish a fire and there's significant damage, injury or death involved, typically a fire investigator will examine the site.)
Each type of fire sprinkler system has its own unique uses, strengths and applications. A deluge system in an art gallery could prove disastrous, as would a pre-action system in an aircraft hangar. However, when the right system is used in the right place, the building becomes dramatically safer.
Did we leave out any pros or cons from the list of common fire sprinkler systems? If so, leave us a comment below. If you're looking for a fire sprinkler expert witness or have questions about fire suppression systems, give Ivey Engineering a call today.