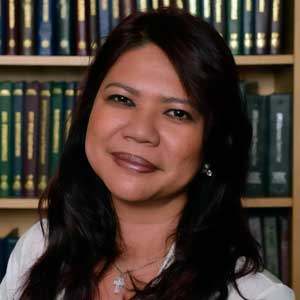 Ivey Engineering
Jorie Obias-Yambao
Operations Manager
Jorie Obias-Yambao has over 12 years of work experience in the financial and management fields. She started with Bank of America in the Finance and Administrative Department. She then worked as a senior budget assistant with the Asian Development Bank, a multilateral development finance institution. Her responsibilities included developing the Bank's human strategy and medium-term staffing requirements, as well as performing annual budget reviews.
While with National Data Mux, a company that specializes in networking equipment and engineering, Jorie worked as an office administrator. She was in charge of maintaining the database of employee salaries and benefits and monitoring administrative expenses.
Jorie has a bachelor's degree in business administration and a master's degree in industrial relations. She has earned a certificate of completion for the Construction Inspection Technology Program with the San Diego State University. This program included courses on the Uniform Mechanical Code, Uniform Plumbing Code and National Electric Code.
Jorie joined IEI in 2001. She manages the preparation of all proposals, reports, project correspondence and presentations and supervises all of the firm's project administrative functions. She performs code research and coordination with clients on project issues. She also manages the firm's IT systems and technical library.