Top 4 Expert Witness Traits to Consider
Just as a surgeon relies on instruments to perform a successful surgery, so does an attorney depend on tools to win a case. One of these tools is an expert witness, or someone, such as a medical examiner, engineer, accountant or scientist, who has more knowledge on a particular subject than the average person and is capable of giving an unbiased opinion in court.
An expert witness plays a crucial role in helping an attorney win a case. For example, in the movie, Primal Fear, Frances McDormand plays a psychiatrist who convinces the jury that the accused Aaron Stampler has multiple personality disorders. She is so convincing that the jury acquits Stampler. Such high-profile expert witnesses have the educational background and expertise that set them apart from the general public.
Finding a good expert witness can be a challenge, but it's not impossible if you know what to look for. So if you need to hire a testifying expert, check out our list of Top 4 Expert Witness Traits to Consider.
1. Credible
Credibility is the quality of being trusted, believable or convincing and is an essential trait of an expert witness. If an expert does not have credibility, no one, especially a jury, will trust him or her.  Make sure you choose an expert with a clean professional record since his or her professional life will be examined by the opposing counsel. An expert witness should be able to back up any claims with necessary documents, such as degrees, publications and training certificates. Also, an expert's testimony should be consistent with any previous testimony given. A solid, credible track record adds to an expert witness' ability to convince the jury and reduce the chance for opposing counsel to discredit his or her testimony.
Next time you're interviewing a potential expert witness, ask yourself, "Will a jury want to believe this expert?"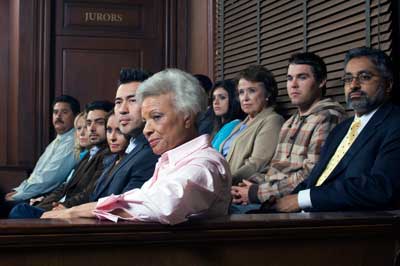 2. Well Qualified
An expert witness' educational background, training and knowledge is equally as important as his or her credibility. Whether you're hiring a medical, accounting or engineering expert witness, make sure the expert has the proper licenses, degrees, certificates and professional training for the expertise you need. For example,  if you're looking for a medical expert to testify in a medical malpractice case, he or she should hold a valid medical license and be recognized by the American Board of Medical Specialties.
Professional experience and training is paramount when weeding out the good versus the bad expert witnesses. If you're representing a homeowner whose new house was damaged after a water heater exploded, find an expert who can answer this question: "What caused the water heater to explode?" In such a case, you should hire a plumbing expert  who has experience in construction and plumbing defects as well as a knowledge of building codes and standards.  A plumbing expert will typically have a mechanical engineering degree and a professional engineer license.
3. Objective
Another key trait to look for when hiring an expert witness is objectivity. An effective expert views all facts unemotionally and without regard to how the client or attorney wants them viewed. Although the attorney is an advocate for the client, it is the expert witness' job to remain impartial and provide an opinion based on knowledge, skill, training, education or experience in a specialized field.  Avoid hiring an expert that lacks the ability to be candid and whose opinions show prejudice.
4. Excellent Communication Skills
While qualifications and experience are essential, an expert witnesses' communication skills can make or break convincing a jury. Does the expert speak clearly and in layperson terms? Make sure your expert is able to express his or her opinion in a language the jury can understand. Additionally, the expert should be able to defend his or her opinion in a confident manner without sounding arrogant or rude.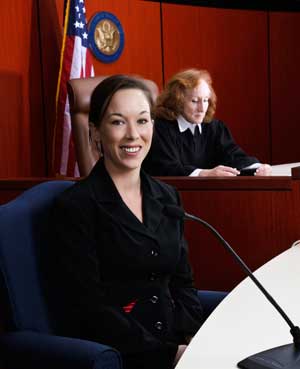 Next time you're looking for an expert witness, use the above list of traits and questions as a guideline. It could mean the difference between hiring a mediocre versus a superb expert witness! Was there a trait we left off our list? If so, let us know in the comments section below. And remember Ivey Engineering, if you ever need a forensic engineering expert witness.