7 Water Conservation Tips You Can Try at Home
The water we use on a daily basis is just as essential as the air we breathe. According to the Environmental Protection Agency (EPA), a typical American household uses more than 300 gallons of water per day. On average, 70 percent of water usage occurs indoors and the other 30 percent is used outdoors.
As a society, we have become more environmentally conscious about water conservation methods. In 1992 Congress enacted the Energy Policy Act to mandate water usage limits for residential plumbing fixtures. For instance, toilets were required to use 1.6 gallons per flush (GPF); prior to the Act, toilets were using 3.5 GPF. Currently, in some states, newly adopted standards have since raised the bar for mandating low-consumption fixtures. One example is high-efficiency toilets that use 1.28 GPF.
As a consumer there are plenty of ways to be more water smart, which in turn will also help save energy. Here we have come up with 7 Water Conservation Tips You Can Try at Home.
1. Check your toilet, faucets and pipes for common leaks.
The EPA reports that 10 percent of homes lose 90 gallons or more of water each day due to common leaks. Most of these leaks are due to old or worn-out fixture components such as toilet flappers; faucet valve stem washers, gaskets, and o-rings; and shower valve cartridges.
2. Replace your plumbing fixtures with more efficient ones.
Bathrooms use the largest amount of water, so it makes sense to upgrade showerheads, faucets and even toilets with better performing fixtures. Replacing showerheads with an EPA Watersense-labeled model can save four gallons of water every time you take a shower.
3. Upgrade to high-efficiency appliances.
Although this water conservation tip may prove to be more expensive, it could possibly save you the most water overall. Older dishwashers consume as much as 14 gallons of water per cycle. If it's in your budget, consider buying a newer high-efficient dishwasher which will use about four to six gallons of water per cycle.
Older clothes washers consume as much as 51 gallons per cycle. Investing in a newer high-efficient machine means saving up to 21 gallons of water per cycle.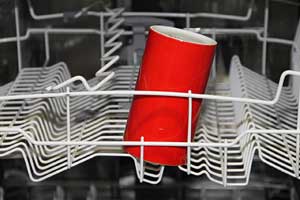 4. Lower your home's water pressure.
Many homeowners unknowingly use too high of a water pressure. A water pressure of 40 to 45 psi is typically enough pressure in a single-story home to allow the fixtures to operate properly (add 5 psi for a two-story home and 10 psi for a three-story home). If you aren't sure what the pressure is, have a plumber check it for you, and if needed, have a pressure reducing valve (PRV) installed on the main line. This will not only help save water, but will also save your pipes.
5. Address hot-water delivery time.
Does it seem like it takes forever to get hot water to your faucet, shower or tub? Check to see if the hot-water piping is properly insulated. You could also have cold water crossing over at your fixtures. Depending on the length of the hot-water piping between the water heater and your furthest fixture, you may need a recirculating pump to prevent wasting water.
6. Implement general water-saving practices.
One of the easiest ways to save water is in daily household use. Did you know that a four-minute shower uses about 20 to 40 gallons of water? Try turning the shower off while soaping up and then on again to rinse off. Turning water off while brushing teeth or using a razor can also make a difference. When using the washing machine or dishwasher, fill to a maximum size load for optimum water conservation.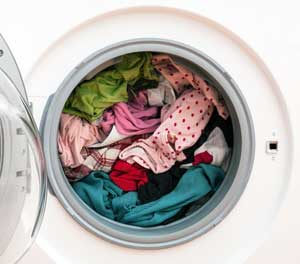 7. Conserve water outside.
Water conservation isn't just for inside the house. For large landscapes, storm water and grey water systems are the most ideal methods to save water. For watering lawns, beds and shrubs, consider strategic placing of soaker hoses and utilizing drip irrigation.
Practicing all of these water conservation tips may seem overwhelming. Instead, pick one or two to start out with. Even a few small changes can add up to hundreds of gallons of water saved each year. Are there other water saving suggestions we left off the list? Tell us what you think in the comments below. And don't forget Ivey Engineering for any plumbing expert witness needs you may have.