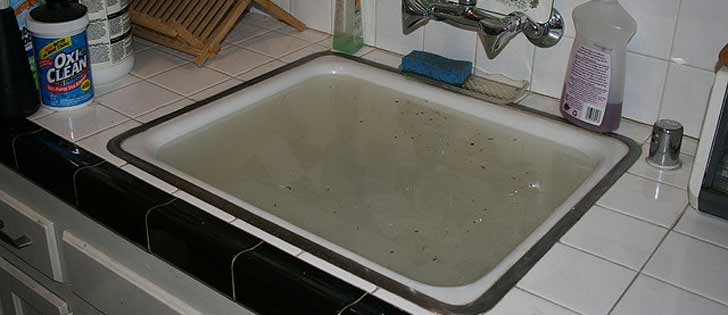 14 Hilarious Real-Life Plumbing Commercials (YouTube)
If you've experienced a waterlogged basement or a septic tank disaster, then you know how valuable a good plumber can be. These trades-persons have been making society a cleaner and more pleasant place to live since the days of the Roman Empire. They're responsible for installing and maintaining the systems that allow us to enjoy clean drinking water, proper sewage disposal, and clog-free sink and shower drains.But to earn their keep, they have to get the word out, and as you're about to see with these 14 Hilarious Real-Life Plumbing Commercials, some are much better at it than others.
1. Ozzy's Plumbing, With MMA Star Brandon Vera
Someone at Ozzy's Plumbing of San Diego must be really good friends with MMA star Brandon Vera. How else could they get him to make an appearance in their commercial, and what is a fighter's plumbing endorsement really worth? This spot does nothing to clarify those questions, and therein lies the humor. He just shows up with nothing to do that is even remotely plumbing related. As for the business itself, Ozzy's Plumbing appears to be a consumer friendly location with a wealth of content on the company site and a savvy, cross-platform social media presence — so what if the ad doesn't make sense!
2. A+ Plumbing, Just Because Someone Wears A Uniform
No, that is not John Belushi in the teeny-tiny underwear alongside other more chiseled swimmers. However, it is the star of this A+ Plumbing commercial. While the somewhat disturbing image is now seared into our brains, the ad does manage to effectively convey its point in short-but-sweet fashion. The message: just because someone wears a uniform, that doesn't mean they're capable of doing the job. A+ bills itself as quite capable, offering a range of plumbing-related services, including routine installation and maintenance, water heater, pump and septic tank. While we've never tried them out for ourselves, we certainly give good marks on the sense of humor.
3. Dave's Plumbing & Heating, Inc., Singing In The Shower
Wisconsin-based Dave's Plumbing And Heating has been in business since 1987, offering plumbing service to about 15 area communities. Until recently, you would have had to live there to see this classic local spot involving a shower-singing dad and his inexplicably vengeful wife and kids. (Thank the rise of the Internet for its discovery.) For anyone, who has been in the shower when someone flushed the toilet or ran the dishwasher, this one is completely relatable. Unfortunately, when it happens in real life, it doesn't turn out so great.
4. Adee Plumbing And Heating, Adee Do!
Who knows what evil lurks in your leaky pipes? Adee do! Adee Plumbing And Heating has been a mainstay in the Los Angeles and Southern California area since 1949. During that time, it established the popular "Adee do!" phrase, which really took off in the 1980s with television commercials like this one. Even if you didn't grow up in the area, you can feel the nostalgia dripping off this piece, which works because of the man, who repeatedly delivers the phrase. That's the late great Wally Sherwin, a TV/radio personality, who acted as spokesperson for the company.
5. Warner Plumbing, Super Plumber!
We're not sure what Super Plumber was trying to accomplish at the start of this video. Following an awkward thud and stumble against the front of the company van, he begins to state Warner's case to the viewing public. One YouTube commenter kindly described the man as the "most uncharismatic spokesperson ever." While we would be forced to agree, seeing a middle-aged guy holding a toilet plunger while wearing a children's Halloween costume totally makes up for it.
6. Patterson Plumbing & Heating, Larry And Artie
Larry and Artie are two hapless, incompetent plumbers, who sort of remind us of the Three Stooges without a Moe to keep them in line. Here, they attempt to replicate Patterson Plumbing's mastery of water filtration methods to stomach-churning results. We appreciated the little touches on this one — like the TV stand, for instance — and could definitely see why the campaign has been such a popular one for Patterson. Larry and Artie make several appearances in the company's marketing videos, attempting to clean ducks — no, not ducts, ducks. They also try to "snake drains." (Just imagine.) In other words, you don't want these guys on the job. Call Patterson instead.
7. Anderson Plumbing, 'Pull 'Em Up' Rap Video
The normally straight-laced Mary Jean Anderson, president of Anderson Plumbing, allowed her plumber boys to go wild in this "Pull 'Em Up" rap video that plays on the classic "plumber's crack" stereotype. The jingle sticks in your head, the rhymes are clever, and an otherwise tired joke receives new life thanks to the underlying tone of Anderson's professionalism. While this spot is a delightfully goofy one, there's nothing goofy at all about Mary Jean's business sense. A recipient of numerous professional awards, she was elected to the board of the Better Business Bureau in 2006 and continues to oversee a multi-million dollar plumbing empire, now in her 30th year with the company.
8. OutToday Plumbing, Fixing Pipes and Running Off Peeping Toms
In its 23 years of existence, OutToday Plumbing has taken on more than 70,000 jobs, thanks in part to its stellar marketing efforts. One of their most popular angles: Lucky, a "competitor," who is also quite possibly the world's worst plumber. But he's not just terrible at his job, as we can see from this video. Lucky is also a peeping tom. The character has appeared in several company commercials, which are available at the website if you want to browse. For us, this one was the best. It uses humor to extoll the virtues of professionalism while taking a lighthearted poke at a largely deregulated industry. And the guy playing Lucky totally reminds us of Kevin from The Office.
9. Benjamin Franklin Plumbing, Clock Watching
The plumbing maestros at Benjamin Franklin Plumbing have started to scale back the funny ads, but for a while, they pretty much ran the show. Their classic ad campaigns helped to establish them as a national powerhouse in home and business plumbing repairs, and even earned them the No. 140 slot on Entrepreneur Magazine's Franchise 500 List for 2009. Usually, the humor in their commercials is broad, but in this case it starts slowly and builds to a moment of recognition that is truly clever, especially for a company, whose industry is primarily known for wearing pants too low.
10. Alan Tinker Pluming, Cops Spinoff
Alan Tinker Plumbing out of Glenview, Illinois, came up with this spoof of the classic reality series Cops. The brains behind Alan Tinker Plumbing are Alan Tinker, Sr., and his son, Alan Tinker, Jr. In the video, you won't see anyone throwing chairs or getting chased down and billy-clubbed into submission, but you will get to experience a plumbing ride-along with two very happy guys, who love their jobs. There's even a nice "Bad Boys" parody to make fans of the series feel right at home.
11. Reckon & Reckon Plumbing, Sure We'll Take A Crack At It
Reckon & Reckon Plumbing has been active throughout the Los Angeles area for close to 100 years, according to the company website. Now four generations old, it boldly moves in to the Internet age with one of the funnier videos on our list. While you've probably heard the "plumber's crack" joke ad nauseam, the Reckon & Reckon team still manages to squeeze a little more fun out of it. It starts with the slogan — "Plumbing problems? Reckon & Reckon Plumbing will take a crack at it" — and grows from there, resulting in a payment transaction that almost pushes things too far.
12. Marquise Plumbing and Backflow Commercial
Marquise Plumbing and Backflow out of Naperville, Illinois, has been in business for more than 25 years, specializing in plumbing services and backflow testing. As it turns out, the business also puts together a pretty solid commercial, and that's in spite of featuring a two-minute runtime, which in the hands of most local business people, would be excruciating to watch. Not so here. The commercial benefits from over-the-top acting, quick and clever photo edits, and even a little self-deprecation. Let's hope you never experience some of the plumbing problems depicted here, but in case you do, it's nice knowing Marquise is on the job. (Even if they do end up poking a little fun at you.)
13. AquaTek Plumbing, Sports Fan
AquaTek Plumbing has been "improving the flow" in San Jose, California, for more than 30 years. They offer repiping and plumbing repair services and boast specialization in multi-unit dwellings. The company also has a firm grasp on guy psyche as evidenced in this short spot featuring a couch potato, who is a little too in to football. The spot is also sure to win approval from any wife or girlfriend, who's had to tell her guy to make repairs (or call a repair person) umpteen times before giving up and finally doing it herself.
14. Benjamin Franklin Plumbing, Beefcake Plumber
Another selection from Benjamin Franklin Plumbing's funnier days, this ad turns the tables on gender superficiality. As luck (perhaps?) would have it, Benjamin Franklin's toll-free number at the time was 1-866-867-5309, a riff on the classic Tommy Tutone '80s hit, which is played up for effect. But that takes a back seat to the lengths one woman will go to have her own "beefcake plumber" do a house call. Usually ladies aren't the ones ogling the men in commercials, so it's good fun to see the role reversal here, and everyone involved appears to be enjoying the moment.
After watching our list of 14 Hilarious Real-Life Plumbing Commercials, which ones tickled your funny bone the most, and are there some video gems out there that should have made our list? Share your thoughts in the comments section below. And remember, if you ever need a plumbing expert witness don't forget us here at Ivey Engineering. We provide service in more than 40 states and Canada.